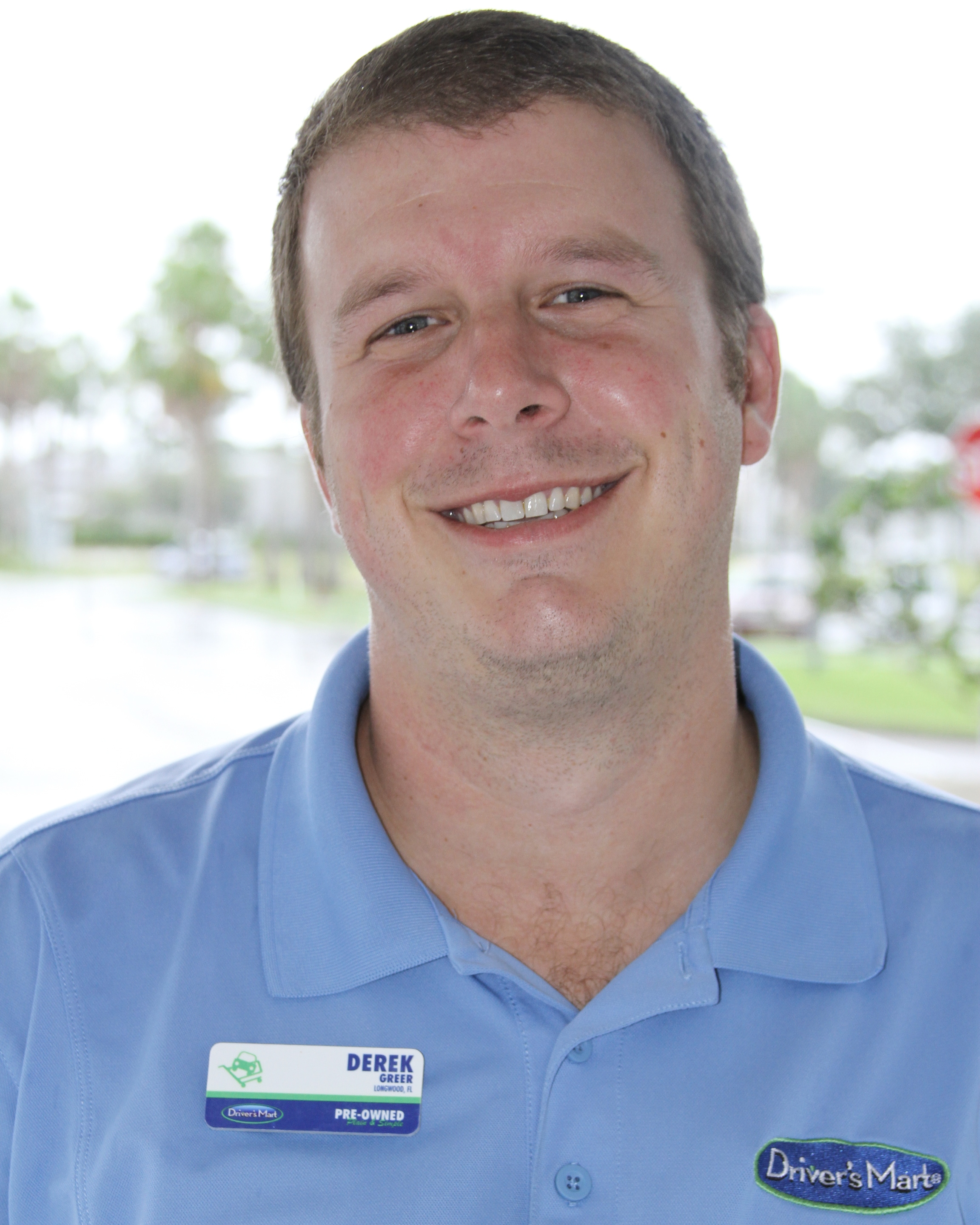 Derek Greer, sales representative at Driver's Mart Sanford, enjoys working for the Holler-Classic group because of its unique mission statement.
"I don't sell cars. I help people buy cars," Derek said.
When Derek applied for jobs 3 years ago, he got calls from several dealerships. With Driver's Mart Sanford, he saw a difference right away. While most dealerships encouraged salespeople to sell the car that made the most money, the Buy Smart – Be Happy® process led customers to their perfect vehicle. Derek saw this as a stronger foundation and appreciated the relaxed sales environment over the more cut-throat approach he saw elsewhere.
"It has a family-owned vibe in a good way," Derek said.
Before working at Driver's Mart Sanford, Derek did a variety of jobs, mostly revolving around electronics. He attended college but ultimately decided going straight into the workforce was a better fit. Derek now works as much as possible to get the most out of his job. When he does take time off, he leaves the warm comfort of Florida to go backpacking in the mountains.
Derek has hiked all of the Smokey Mountains, gone whitewater rafting, and seen sights that are only available to those who go beyond civilization. Where he goes, there is no cell reception. Being alone in the elements, he has had close calls. One time, he had to make his own leg brace.
"It's amazing how industrious you can become when you need to be," Derek said.
When coworkers ask why he goes to the icy mountains rather than going to the sunny beach, he says he enjoys toughing it in the wilderness. In the modern world, where everything is at our fingertips, he says there is no sense of adventure. In the average work week, he has the same experiences every day. In the mountains, anything could happen.
Derek bought his house in Mount Dora shortly before starting at Driver's Mart Sanford, where he now lives with his girlfriend Stephanie. For most of his life, he lived right around the corner in Longwood. Aside from his vacations, Derek has never been too far from home.